Wholesale Private Label Free Design Dental Impression Teeth Mold Kit
Dental impression material manufacturers, provide teeth mold kits wholesale, private label teeth mold kit, OEM customization. Design the packaging carton box for free with private label according to your requirements. CE MSDS 510k approved,cooperation with many big brands.
Wholesale customized various dental impression materials, providing various specifications and sizes, dental impression material hardness, curing time, tensile strength, etc., the maximum capacity supports 10kg, customized impression material kits, customized according to your needs Packaging cartons, containers, weight, all you can think of, free design.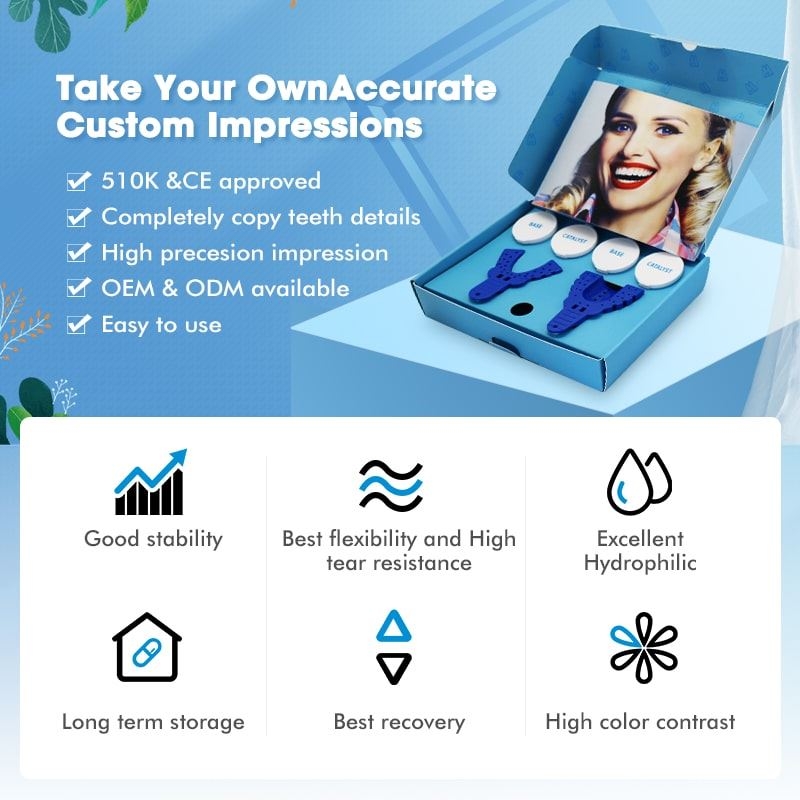 Dental impressions mold are valuable molds of the teeth taken for use during dental diagnosis and treatment. Some dentists and dental lab assistants call them dental molds or teeth molds. The molds are also valuable in forensics. Usually, dentists make the molds in their offices but they may also decide to travel to their clients or patients under special care. Dental impression-making procedure is easy and offers no problems to dentists visiting their patients.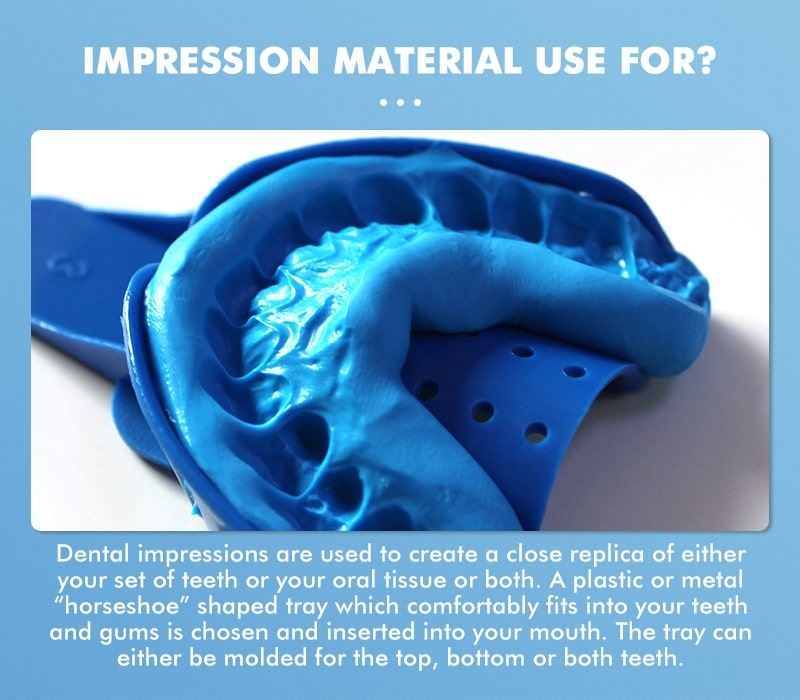 What's inside:
| | |
| --- | --- |
| Teeth putty 20/25 g | 4 pairs |
| Teeth impression tray | 2 pairs |
| Mouth opener | 1 piece |
| Nitrile gloves | 1 pair |
| Instruction | 1 volume |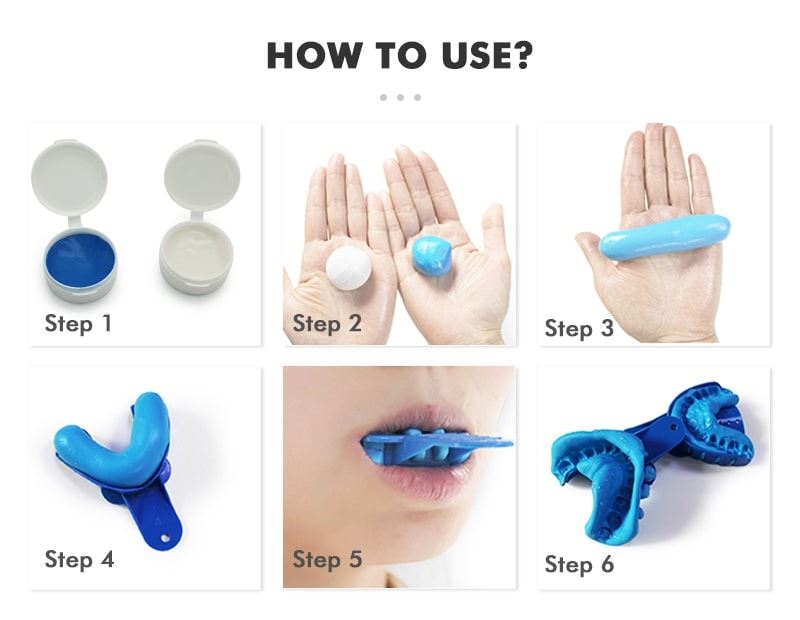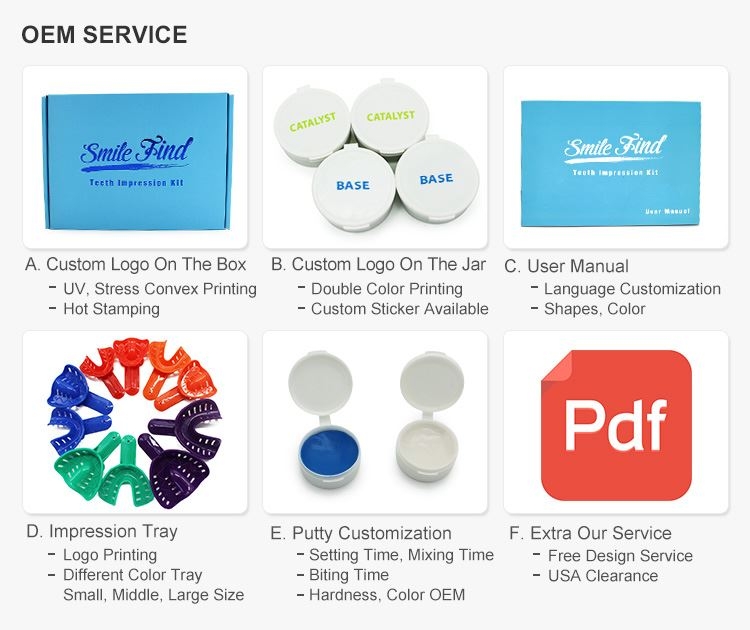 1. Remove 1 tube of catalyst and 1 tub of base paste. Mix them together thoroughly with your hands by kneading and rolling for 1 minutes (the material should become one color). The material will begin to harden if you mix for more than 2 minutes. This amount of material is good for 1 tray.
2. Roll out hte material into a rope (the width of the tray). Press the material and shape into the tray. Make sure the material is smoothly distributed throughout the tray. This process should take no more than 45 seconds. IMPORTANT: make only one tray at a time. Do not mix and prepare both trays at once
3. Take the loaded tray and place over upper teeth. Teeth should be centered in the impression material. Press into the teeth firmly with fingers so you feel impression material flow over your teeth and minimally over gums. Make sure impression goes deep enough into the material so the teeth are covered. DO NOT BIT DOWN. Just hold in place with your fingers. The material will extrude through the holes in the tray.
Keep the material in place for around 2 minutes. Remove by pulling straight down without wiggling. Rinse in cold water. DO NOT REMOVE THE IMPRESSION FROM THE TRAYS.
Renseignez-vous maintenant